Posted by Kendall Schmitz on May 13th 2022
Mid Century Modern furniture is, in a word, versatile. Designed with both form and function in mind, the style suits a variety of aesthetics. Somewhere between vintage and futuristic, minimalist and funky, you'll find Mid-Mod furniture. It's hard to fit into one neat definition, but easy to spot. It's generally agreed upon that furniture from the 1950's (give or take a decade or so) can be classified as mid-century. The distinction between traditional mid-century and mid-century modern is worth mentioning. Modern designs can be distinguished by their clean lines, organic shape, and muted colors. Pieces are well balanced and flow naturally with the space around them. While they are not ornate, they have a subtle personality all their own.
Let us examine the iconic egg chair. A pioneer of modern ergonomics, the egg chair was designed to be the future of office chairs. The high back and round edges support the soft hollow seat inside, effectively cradling the sitter in comfort and style. Today it has many iterations and is no longer confined only to office spaces. The soft curves inspire a range of takes on the overall shape, whether toned way down or totally space age. These chairs are also excellent examples of another core concept to mid-mod - bridging the gap between indoor and outdoor furniture. The humble egg now serves as inspiration for all types of seating, from arm chairs to porch swings.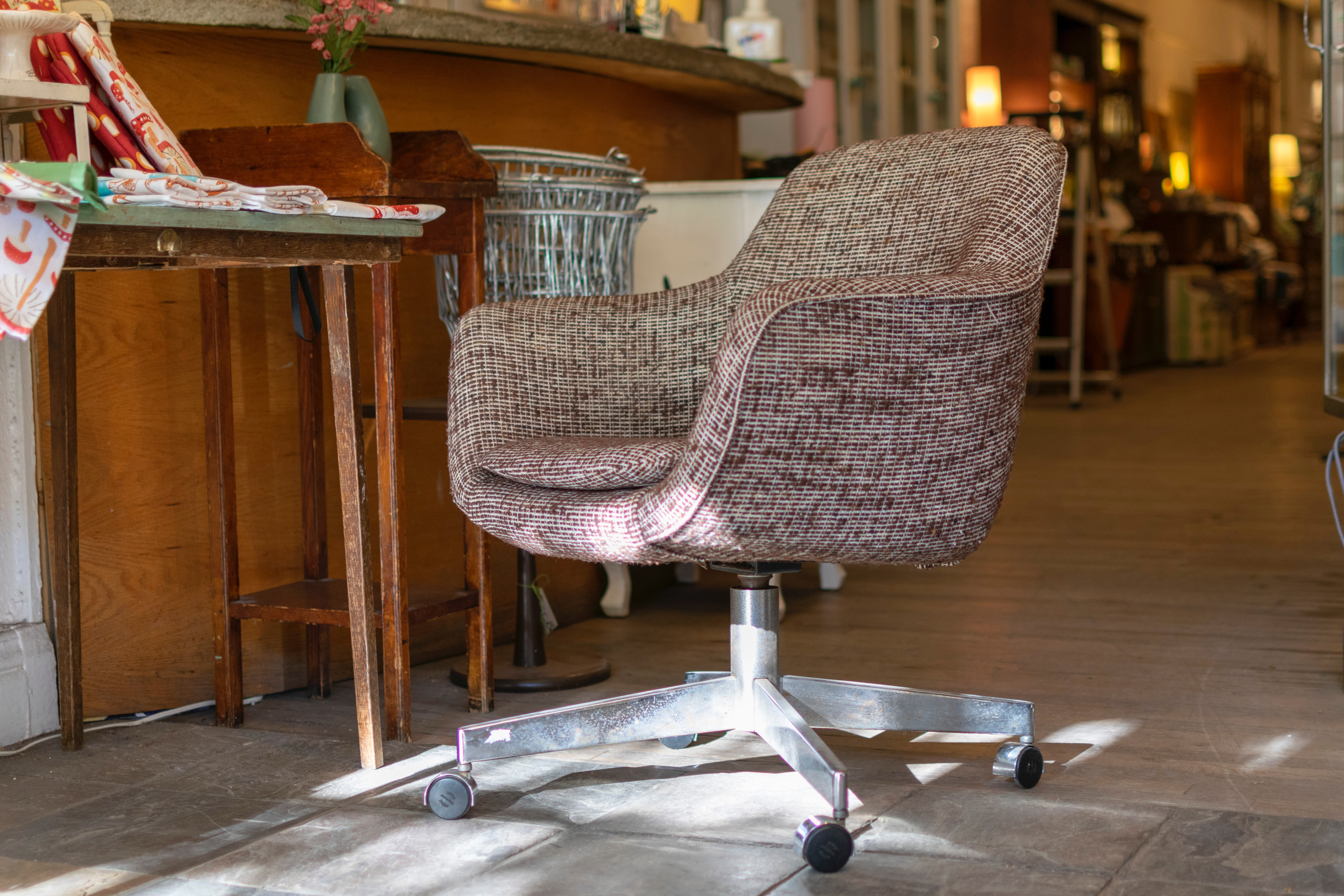 This softness spans the genre, with most pieces made of natural materials in neutral colors. Pieces like dressers and tables maintain the features with rounded pulls and efficient storage. Like the egg chair, they are designed to be functional, while keeping the future in mind. For this reason, larger pieces that are less frequently replaced tend to retain more of the minimalism embodied throughout the style. Clean lines create a timeless look and make great blank canvases. Additionally, the construction is executed thoughtfully so the pieces are sturdy and endure the test of time. All of these features come together to make Mid Century Modern the perfect candidate for second hand furniture. Shopping vintage becomes easy and fun when you find pieces that somehow look both vintage and brand new. It's one of our favorite styles at Decade, and we're always hunting for the best mid-mod furniture - so you don't have to!